We bet that you will be amazed to inform you about how fairly priced our professional cleaning services are. We can clean your entire home deeply and thoroughly and soon after you can enjoy it to the fullest. There is no need to waste your energy and time on trying to do it on your own when our professionals are willing to do it instead of you.
In our opinion everybody deserves to have free time just for themselves, without being disturbed or stressed. As long as you schedule your appointment with our professional cleaning services, you will be able to relax and spend your spare time in a way you would love to. Invite us in your home and we will work our magic, refreshing your property, regardless of its size or type, as long as it is located in South East London.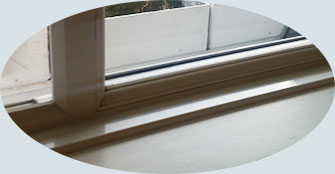 Our professional cleaners are not afraid to face any cleaning task and challenge. Even the opposite, they would be glad to meet all of your requirements and expectations, leaving you breathless. They are trained to work hard and to pay special attention to the smallest details and spots.
Our professional cleaning service is the most profound in the entire South East London. It includes scrubbing and mopping of all floors. Your toilets, sinks, bathtubs and showers will be deeply sanitised and disinfected. Every surface and furniture will be dusted and polished, giving them the shine they once used to have.
If you are South East London resident you can benefit from our excellent professional cleaning services. Just get in touch with us and leave the rest to us.
About Our Company in South East London
London Cleaning Services is a professional and reliable cleaning contractor committed to make our customers' lives easier. We have founded this company more than four years ago in London, England and today we are one of the most booked cleaning providers in this town. Our aim is to meet your needs by providing you with the highest quality of professional cleaning services and highest levels of cleanliness and hygiene.
We take pride in offering the most efficient and affordable services in London. Another thing is that the cleaning solutions we can offer you are all environmentally friendly. We provide our own green cleaning products so that it is not necessary for you to worry about dangerous harsh chemicals. Over all these years, we have been focused on making our customers satisfied with the professional cleaning services provided. Let us be your saviour.