Our company offers an honest, reliable and professional assistance for the cleaning duties around a residential premise or a commercial building. The professional cleaning services of our South West London based company can be tailor made to meet every customer's needs. We know that every homeowner or business contractor has different preferences, that is why our cleaning services can be customisable. No matter whether you need us to clean prior to some special celebration or after it, freshen your home up before holidays or even get your work place in order, we can give you an assisting hand.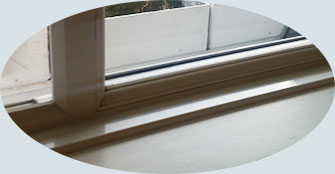 With the usage of nature friendly cleaning materials, our professionally trained housekeepers can deep clean the entire property from ceiling to floor. We take pride in using these solutions which are proved efficient and environmentally responsible and sustainable. All the equipment is provided by us and included in the price.
With our professional cleaning services it is not necessary to worry about the final results because we can assure you that they will be more than satisfying. Our housekeepers follow a thorough check list that will ensure every inch of your property looks spotless clean.
We are all humans. We realise that there are much more urgent and enjoyable activities out there than dealing with messy and dirty property. So why don't you let the experts take care of it? Our professional teams of cleaners provide reliable, high-quality and effective professional cleaning services. You can place you trust in them and have full confidence that they will take the best care of your home or office. If it is located anywhere in South West London, be sure that we can be there just at the appointed time.
Let us save your time, so that you can concentrate yourself on things that matter more to you. We have been in this cleaning field for a several years already and we have perfected our strategies and methods. Our company's name is synonym with professionalism and customer focus. Make sure to book our professional cleaning services and you will see for yourself that our housekeepers can go above and beyond.