We are happy to offer you one of the very best house cleaning services in all East London. To have a house means double time spent on cleaning chores and many more efforts. But we strongly doubt that you enjoy the ideaof scrubbing the whole day, while you can enjoy way more pleasant activities. Let us offload that burden from your shoulders and provide you with flawless condition in your home.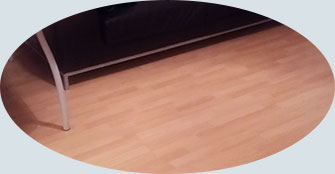 We take pride in our enviable reputation, which we have achieved with years of hard work and improving ourselves. Now, we stand steadily behind our strong position to be on the top of the market and we always defend our image with remarkable results. Our cleaning experts are regularly called on, just because they know how to accommodate our customers' needs.
By hiring professionals, it is sensible that you anticipate A to Z cleaning of the whole property, but also proper manners of the cleaners. That's why our cleaning experts are selected for their respectfulness and commitment to work. All the high standards are interwoven in every aspect of the cleaning session.
Tremendous house cleaning services in East London
The logo of our company has become the symbol of perfectionism. Our house cleaning services in East London are the best choice for all the people, who would like to live in a welcoming home. We incorporated all the following benefits, so that we serve your needs best:
Policy of transparency and fairness
Industrious and detail-oriented cleaning techs, devoted to please you
Comprehension to your needs and demands
Sticking to the highest standards in the trade and competent methods
Pre-screened and bonded workforce
Monday-to-Sunday availability, without extra charges for bank holidays
Cut-priced rates, which are unbeatable for the area
We established team-based cleaning routine, so that we accomplish the job in the most productive and efficient way. As a final step, our cleaning experts always make sure that you are happy with the services.
We take pride in our massive experience, through which we managed to verse our expertise. Trust your property in the hands of our professionals and you will be stunned with the results. They work in a very diligent and attentive way, so that nothing can hide from their picky eyes. Areas with high traffic are priority in our cleaning, but we are able to comply with all of your further demands and needs.
We are located in:
Ealing
Highbury
Tottenham
Clapham
Tooting
The final touch of every property is the clean and welcoming condition. For that purpose, we would like to take care of your home and provide you with our house cleaning services, which are spread throughout East London. Use our support centre or our online platform to schedule an appointment. Convenient, qualitative and affordable- that's who we are!